Anri of Astora, Horace the Hushed and Sirris of the Sunless Realms are NPCs in Dark Souls 3. Some of them are killable while others are merchants. The stories of these three NPCs are related to one another. This guide shows Anri Of Astora, Horace The Hushed And Sirris Of The Sunless Realms Location and how to use their services.
Dark Souls 3 Guide: Anri of Astora, Horace the Hushed and Sirris of the Sunless Realms Location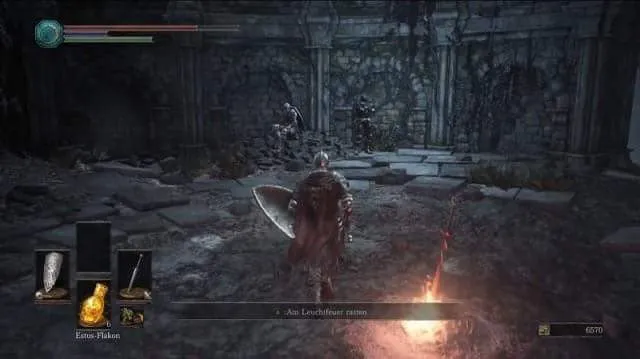 Find Anri of Astora and Horace the Hushed Location
Anri of Astora is the romantic one among these NPCs as he/she will have the opposite gender of the player's character's gender. This NPC is affiliated with the Blue Sentinels. To find these two NPCs, the player has his/her work cut out. The player needs to go to Halfway Fortress bonfire in Road of Sacrifices. There, the player will face off against the Deacons of the Deep and must defeat them. After that, the player needs to go back to the Firelink Shrine where the two NPCs have now appeared.
For getting a few rare items, the player must finish their quests. In one of the quests, the player must hunt Horace and then face off against him while he will be in super aggressive mode. In the end, Anri will give the player the Ring of Evil Eye as a reward. In this quest, if the player kills Horace, Anri will spawn at the Church Of Yorshka bonfire and the quest will continue. But if the player does not kill Horace, the player will find Anri's corpse holding an Astora Straight sword. Horace will then reward the player with the Blue Sentinels badge unlocking the Covenant.
Find Sirris of the Sunless Realms Location
After speaking with Anri and Horace, this NPC can be found at the Firelink Shrine. This NPC is a merchant and has a quest as well which will reward the player with various items upon completion.