The upcoming game adaptation of Chaosium's pen and paper RPG namely Call Of Cthulhu has some creepy screenshots.
Call of Cthulhu screenshots reveal creepy Darkwater Island
Two images are shown here which depict the mysterious Darkwater Island which is up for exploration.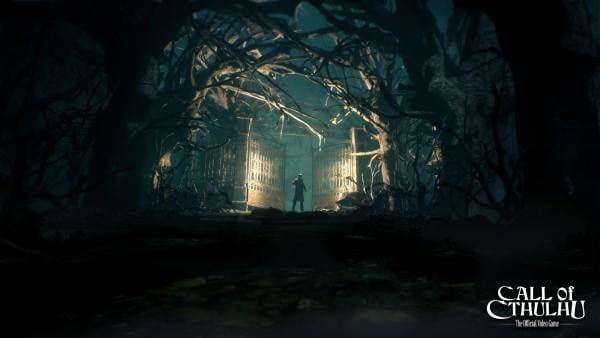 The development was done using Unreal Engine 4 at Cyanide Studios. The players don the role of Edward Pierce, a former veteran and private investigator.
The game setting is in 1920 Boston. Pierce is investigating the death of Sarah Hawkins and her family on Dark Island.
The pics depict two locations – The docks and a set of gates leading to the manor of the deceased Hawkins family.
The game was announced back in January 2014 from developer Frogwares.
The game will be released in 2017 on consoles and PC.
[Source : vg247]