Crysis Remastered will get its first gameplay trailer in next few hours. The official Twitter handle of the game announced the news in a tweet recently.
The official gameplay trailer will be released on July 1, 9:30 PM IST. That's less than 48 hours from now. You can check out the tweet below.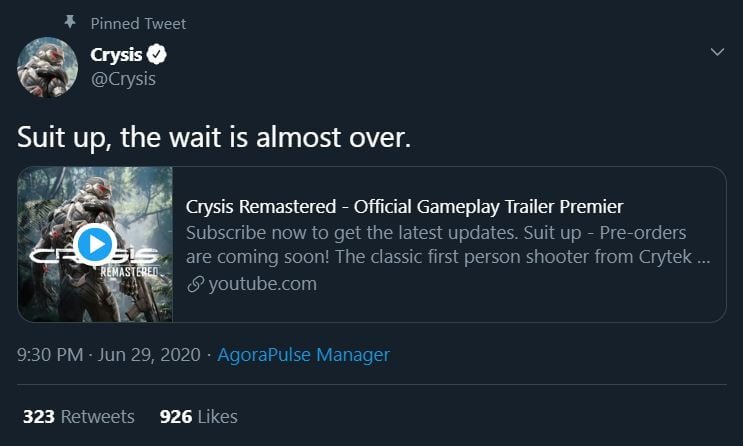 We're excited to see how the original Crysis will look like on the current gen hardware. Crysis Remastered was announced for PC, PS4 and Xbox One a few days back. Will it still be able to melt high end gaming rigs? Stay tuned for more.