Here we will tell you how to use pictures as bullets in Word documents. We are using Microsoft Word 2013. The procedure will work in Microsoft Word 2016 also.
Follow the steps below.
Open your document where you have the list for which you want to insert pictures in place of bullets.
Now click on the bullets option on the ribbon.
Click on the Define New Bullet option at the end of the list
Click on the Picture button
Browse and add the picture that you want to insert instead of bullet.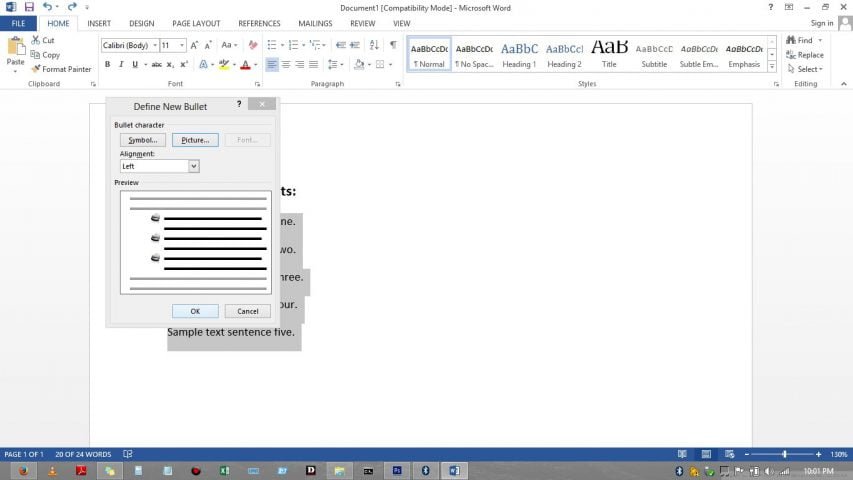 You get pictured bullets list as below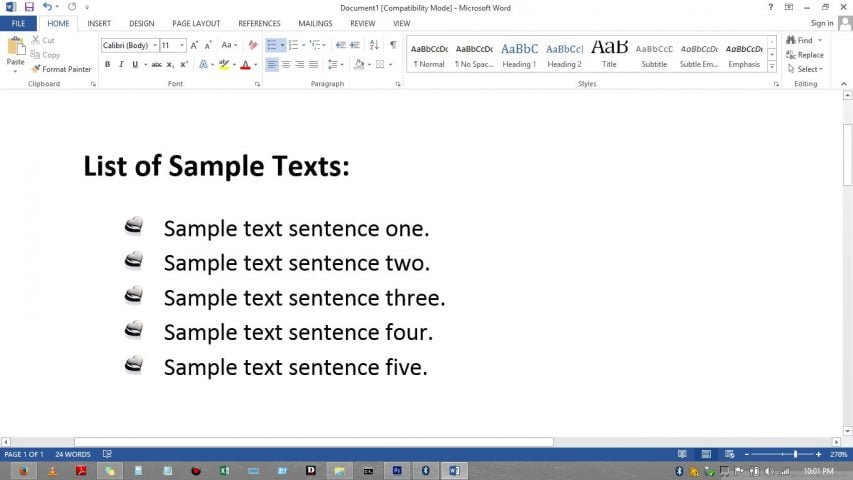 Use picture with a transparent or white background for best results.