It's fair to say that Counter Strike: Global Offensive is one of the world's biggest Esports titles, if not the biggest – the total prize pools throughout the entirety of 2020, a uniquely challenging year, cumulated in a total of $14.75 million US dollars. That's almost double the second place entry – DOTA 2 at 8.87M – and about twelve million more than the total Rocket League prize pots throughout the year. The numbers don't lie – it's beating out massive games that we seem to see littered everywhere throughout modern culture like Fortnite and League of Legends with considerable ease.
HUMBLE BEGINNINGS
Counter-Strike as we know it was released in 1999, as a mod for the very first Half Life game by Valve. Valve would go on to acquire the intellectual rights to the game and developed it into a full retail product – two more games, one an update of the first with Valve's beloved Source engine, would follow before Global Offensive released in 2012. That's now almost nine full years ago, and yet the game is still topping Esports lists around the world. Obviously it's undergone a lot of constant development in this time, and much like the Ship of Theseus thought experiment, is far from the thing it began as.
The first Major took place in Sweden, hosted by events organisation company DreamHack in 2013. The prize pool sat at a quarter of a million dollars – a huge sum for Esports back then. Current Majors have massive, two million dollar pools, a clear indication of just how big the scene around Counter-Strike has become over the last decade.
ESPORTS GET BIGGER AND BIGGER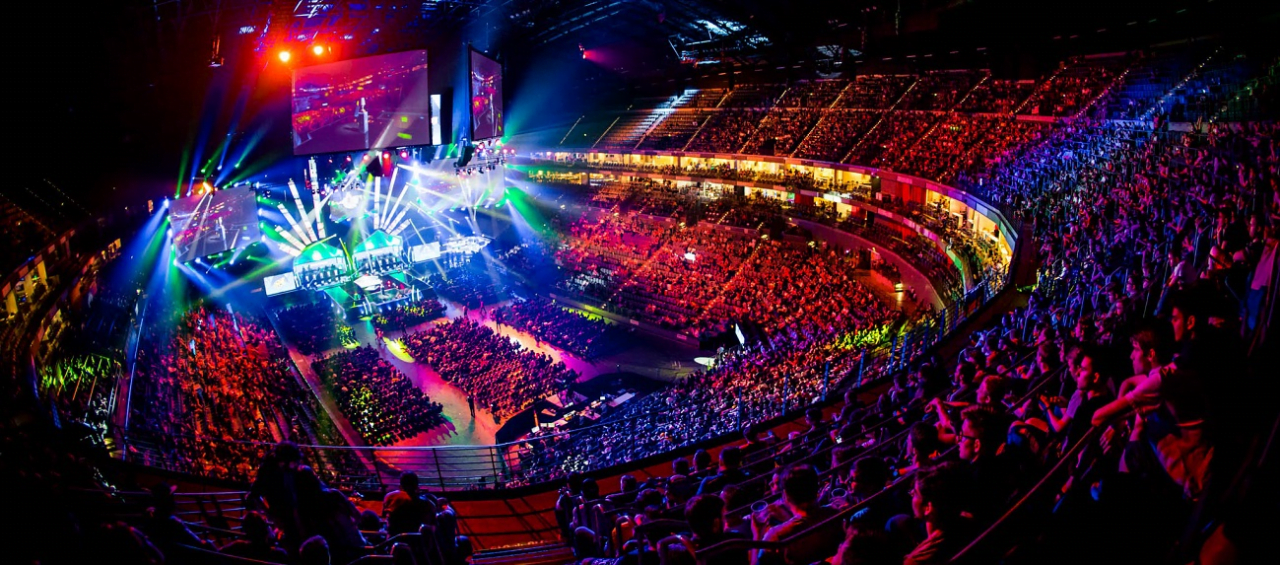 The Counter-Strike franchise has walked hand in hand with Esports since its inception. Its simple core game-play and community led development has built a massive, dedicated following. The prize pool for the first Major was partially community funded through the sale of in-game skins – Global Offensive would later go on to become free-to-play in 2018, with development entirely supported by the sale of in-game items and, of course, profits from the Esports circuits.
This is a game that has a symbiotic relationship with the Esports industry. The two have essentially grown up alongside each other, and as Esports boomed from a niche interest into a global phenomenon, Counter-Strike has filled stadiums, fuelled competition, and made celebrities out of players around the world. Danish Esports organisation Astralis are the current title holders, their latest victory earning them the record of most title wins in Global Offensive's history. The gambling industry has seen masses of success thanks to the rise of the sport, and the best betting sites that cover Esports alongside traditional games like football, hockey and baseball these days.
It might be this long, prestigious history that makes the game so popular even today. Sure, DOTA 2, League of Legends, Fortnite and Rocket League are all enjoying varying levels of popularity and success within the industry, but none of them have been around for quite as long as Global Offensive has. Playing CS:GO at any level is joining a massive community that has been around for decades, and few games have that incredible amount of prestige attached.
A BRIGHT FUTURE
2020 was definitely a challenging year for everybody, and the Counter-Strike scene was hit pretty hard by the pandemic. The Majors were postponed and eventually cancelled, leaving the competitive scene without its biggest tournament for the first time in years. However, reports by analytics firm NewZoo has predicted that Esports as a whole is going to continue to grow, with viewership and profit numbers. The collective audience is going to be bigger than ever, and the profits will exceed a billion dollars, with a predicted growth of fourteen percent over 2020. 
The fact that Esports – and, of course, Counter-Strike – has managed to achieve such a grand amount of growth through even these extremely challenging times is a testament to the industry's potential. It's no longer a niche interest enjoyed by the most passionate of fans – it's as accessible as watching football or boxing, with a rich community of famous players, young hopefuls, and, of course, dedicated viewers that make it all possible. Will Counter-Strike stay on top forever? It's hard to say. But with tournaments from multiple organizers, and, of course, the return of the Major this Fall in Sweden, fans are in for a fantastic year.