A reminiscent of Harvest Moon, Stardew Valley is a farm simulator RPG game. Players need to look after their farms and become a part of Pelican Town by exploring various areas. There are tons of things to do to become the top farmer in the game.
This Getting Copper, Iron And Gold Ores guide will show how to get the copper, iron and gold ores.
Stardew Valley Guide: Getting Copper, Iron And Gold Ores
For getting craftable items and tool upgrades, mining for different ores is essential. The primary ones are copper, iron and gold ores. These can be smelted into bars. The photos show the different veins which will help you in identifying the ores. The more upgraded the pickaxe is, the more easier it is to find and mine these ores.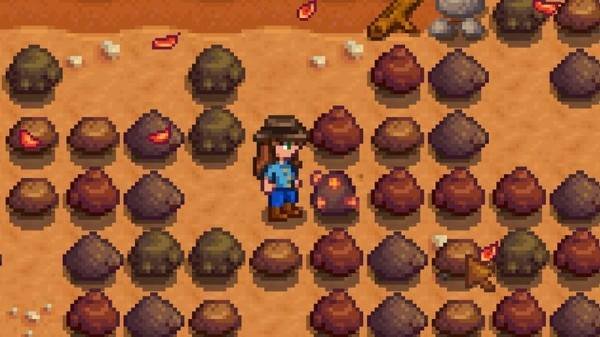 Random colored rocks also give copper and iron but these veins are where you will get a bundle of them.
These are found in the mines or to the east of the Adventurer's Guild after repairing the bridge using the Community Center bundle.
Ores can also be bought from the blacksmith though at a hefty price.
Copper costs 75 coins, iron is 150 coins and gold is 400 coins.