Previously, traveling was fun, but it was very hard for travelers to make their trip handier and safer or stay in touch with their family and friends due to the lack of gadgets. However, technological advancements have enabled us to enjoy our trips to the fullest without having to worry about how we are going to find the way back to the hotel or whether our cameras have captured the picture properly or not and the list of doubtful thoughts goes on. Technology does not just let you plan your trip by letting you browse about the best tourist attraction or the best Heli skiing in the world, but it also makes your trip and traveling experience seamless. 
When it comes to packing up for a trip, there is a huge list of accessories and stuff that we prefer to take along with us. The list may vary from person to person some stuff like gadgets always remains the same for all of us. Here are five essential gadgets that everyone should have during traveling:
Power Banks:
If you do not want to worry about dead phone battery, take not one but two power banks with you. Travelling makes you prone to uncertain circumstances. You can get stuck in the traffic jam, can be stuck at the airports, or can face a power outage, therefore, it is better to be prepared for any such situation. Having two fully charged power banks can save you from a lot of trouble and will save you from being lost in a place that might be new to you. There is no doubt out about the fact that why power bank tops this list of essential traveling gadgets.
Camera:
We carry our phone to even grocery stores so how can we forget to have them while leaving for our trip. So, there is nothing new in mentioning about phones. However, cameras are essential gadgets that must not be forgotten. They let you capture your trip and save your pleasant and precious memories to perfection. Make sure to have a good camera so you do not have to worry about catching up with some photographers to get some well-captured pictures of yours's. The pro tip is, buy extra batteries for your camera so that you can continue using it all day long and not miss out on any of the special moments.
Body Camera: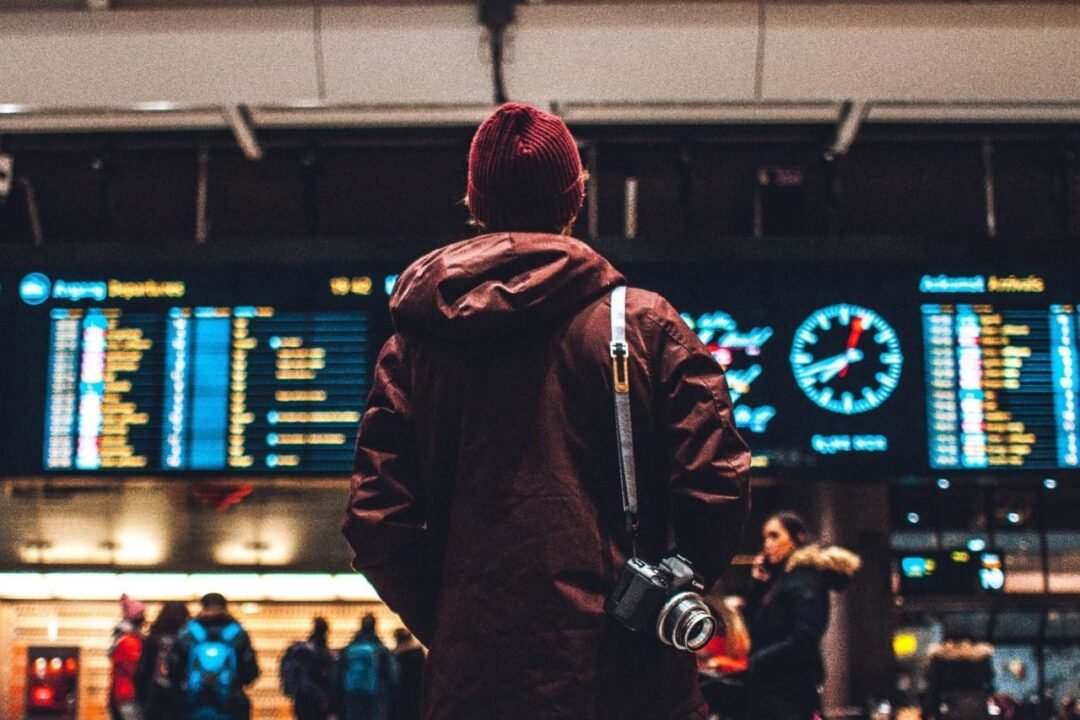 Just as the hidden camera is invented to make the task of surveillance easier for the security forces, body cameras are for facilitating avid travelers and adventure enthusiasts. If you are going for skiing or paragliding or bungee jumping or any such thrilling fun activity body camera will let you capture your experience in its entirety. If you want your thrilling and amazing memories to be replicated to perfection, body cam is a must-have for you. 
USB:
USBs are lifesavers. When it comes to traveling, the first thing we do is scan all of our important documents such as ID card, passport, etc. Therefore, in case any of your stuff gets lost, you need something to prove your identity to claim it back. Having all your documents saved on your USB can save a lot of your time and you won't have to worry about you can get the duplicate documents printed. USBs can save you from a lot of trouble.
SmartWatch:
You do not need to carry your phone in your hand all the time and neither will miss out on phone calls and important messages. Having a smartwatch makes your life easier and your traveling experience seamless. You can use it for making and picking up calls, looking at the weather forecast, sending messages, using GPS, etc. Buy a smartwatch and make your trip more convenient and handier.
Traveling will be more fun and memorable experience if you will have all of these essential gadgets. They enable you to have a happier and safer memory and let you enjoy your trip without having to worry about any other stuff. Being in a foreign land can get tough at times, particularly if you are traveling alone or are not traveling with the guide, therefore, these tech gadgets will lead you way adequately. Make sure to be all geared up before boarding the plane!