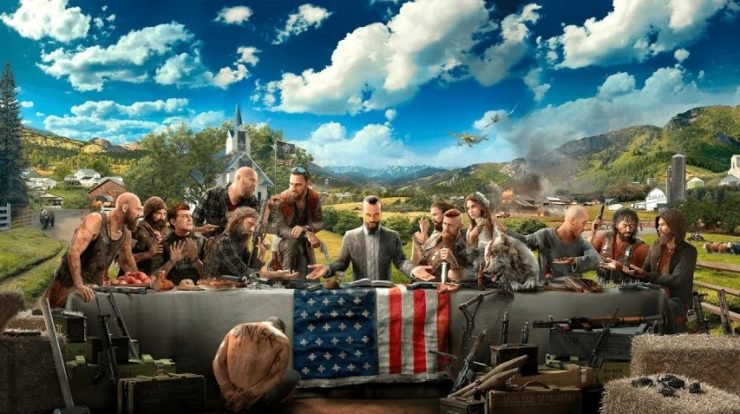 Let's find out Far Cry 5 Cheeseburger Bobbleheads locations. Released on Mar 27, 2018, Ubisoft's Far Cry 5 has received good reception. It is available for PC, PS4 and Xbox One. Just like previous Far Cry games, this too is an open world game where you are free to roam around and explore. You can do your exploration on foot or in vehicles available.
Cheeseburger Bobbleheads are special collectibles in the game and the game does not explain them too much. So, you won't find them unless you know where to look. There are a total of 10 such collectibles, six in Jacob's region, two in John's Region and two in Faith's region. This guide will show where to find all these bobbleheads in the game.
Far Cry 5 Guide: Cheeseburger Bobbleheads Locations
JOHN"S REGION
Just to the east of the Lamb Of God Church and right on the edge of the crop circle. The first one is here. Now, work your way to the small shed on the left side of the large barn to get the 2nd one.
JACOB'S REGION
First one is directly south of Clagett Bay, at the South Park entrance. Its near a group of white trucks, near a clearing. Go to the Whitetail Park Visitor Centre, to the west of Wolf's Den. Look inside the information centre to find the next bobblehead on the floor. Now, you need to clear out the Whitetail Park Ranger Station from cultists, which is southwest from the FANG Centre. Now, check the north-east building and you will find the next bobblehead on top of a dresser. Clear out cultists from Baron Lumber Mill. Find the last bobblehead in this region in the kitchen area of the eastern building, on top of a shelf.
FAITH'S REGION
Just to the west of Hope County jail, at the 8-bit Pizza Bar. Go inside the bar in the kitchen area and find the bobblehead on a high shelf. The last one is at the Feeney Residence, to the east of the region. Go east of Rock Bass Lake and find the bobblehead inside the house. That's all about Far Cry 5 Cheeseburger Bobbleheads locations.