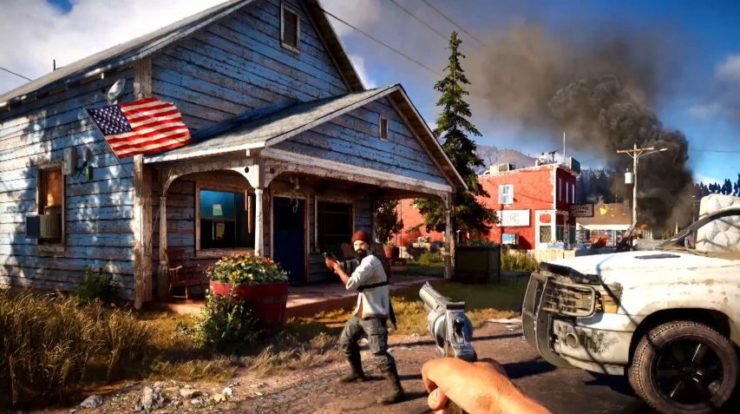 Far Cry 5 is available for PC, PS4 and Xbox One. Just like previous Far Cry games, this too is an open world game where you are free to roam around and explore. You can do your exploration on foot or in vehicles available. Here we will see how to play Coop with Friends, Fight Joseph and Open Cages in Far Cry 5.
The game does not do a great job of explaining the system mechanics so this guide will show how to do three major things which the game does not explain too well.
Far Cry 5 Guide: How To Play Coop With Friends, Fight Joseph and Open Cages
First, how to play coop mode with friends? Go to the tabs menu and on to the Online tab. Choose Invite Friends and invite friends you have in your list. You can access the Far Cry Arcade and Live Events from here too. When you are playing Arcade mode with your friends, only the host player's player and mission progress will be saved. World Progression, Reputation and Quest related unlocks are not saved as the other players bear the same analogy as guns for hire in single player.
To fight Joseph, the cult leader, you need to first liberate all three regions – John's, Jacob's and Faith's. Do this to set up the final encounter with Joseph.
You will come across certain cages, especially in outposts, containing animals or humans captured inside. There is no button to open the door. So, just shoot it open or hit the strap holder with a melee weapon to open it. If its a predator animal inside, keep your distance before opening it. That's all about how to play Coop with Friends, Fight Joseph and Open Cages in Far Cry 5.