Microsoft Office Upload Center allows you to upload documents to OneDrive. It also helps you  manage the uploaded documents. It is available in Office 2010, 2013 and also in 2016. You may do not be using it much to upload documents. In that case you may wish to it from the notification area.
How to Remove the Microsoft Office Upload Center from notification area on task bar:
Right-click on the Office Upload Center icon on the notification area
Select Settings from the popup menu
Go to Display Options
Remove the check mark for Display icon in notification area check box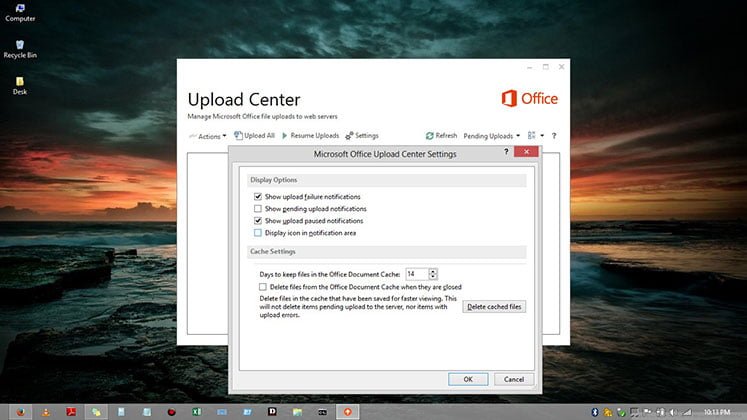 So that removes the Upload Center from the task bar. But you can still access it from the start menu or Start Screen.