Spying apps and monitoring software have become more in-demand as employee management tools and parental control. Nowadays, kids have access to the internet without any restrictions. They use their smartphones for educational and entertainment purposes. Sometimes a little too much for their entertainment. And as everyone is aware of the online hazards, its excessive use may cause harmful impacts on your child's life. So, their safety demands all the time attention when they are using the internet. That sometimes is not possible for parents. Monitoring apps can help the parents to keep an eye on the kids all the time, even when they are not around.
On the other hand, smartphones for employees can be a source of endless distraction. It can decrease their productivity. So, both employers and parents need to keep their business and children safe using spying apps. These apps keep you updated and help you save the day.
Now, the real question is, which spying app should you buy? It can be quite a task to choose one when you have numerous options. Whether you are a watchful business owner, a concerned parent, or a person trying to strengthen the trust, you need to choose the best spying app for your cause. Lucky for you, this article has the top 3 spying app listed with all their features. Let's take a look at the best three spying apps and lessen your confusion.
XNSPY
XSNPY is a sophisticated and reliable spying app that works with both Android and iOS. If you are a parent struggling to monitor your kids or an employer trying to tracking his employees, XNSPY is the app for you. It offers a set of advanced features that let spy with its flexibility for different situations.
Compatibly
It is compatible with both android and iOS devices. It runs with all Android devices running from 4.0 up to 10.0.
Xnspy offers two iOS versions:
Without Jailbreak: Xnspy is compatible with all iOS devices without Jailbreak, between iOS 6.0 and iOS 14.0.1.
With Jailbreak: Xnspy works with all jailbroken iOS devices like iPhones, iPads, and iPods running from iOS 6.0 up to iOS 9.0.2.
Installation
It is a trouble-free app to install. You only have to buy a subscription, and the entire process gets delivered to you through your email. After setting up a web account, you will receive a guide that has a step-to-step procedure for installing XNSPY on your device. You may need physical access to the Android device. However, for iOS, just the Apple ID and password are required.
Pricing
There are two different subscription packages that XNSPY offers.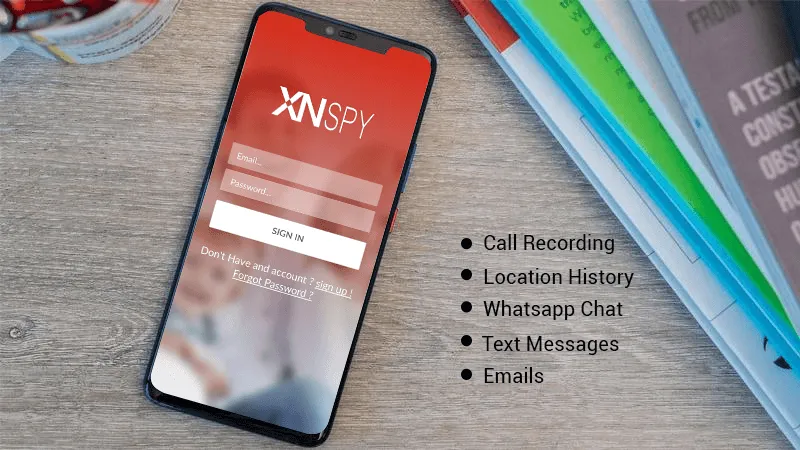 Premium package
It costs USD 35.99 per month if you get a monthly subscription. If you choose a quarterly subscription, it will cost you USD 19.99 per month. However, if it's a yearly subscription, you will have to pay USD 88.99 annually which is USD 7.49 per month.
Basic package
It's USD 29.99 per month if you choose a monthly subscription. For a quarterly plan, it will cost you USD 41.88, which means you will pay USD 13.99 each month. And if you choose a yearly subscription of the basic package, it will cost you USD 4.99 per month.
The Truth Spy
Another useful spying app is The Truth Spy. It helps you monitor your kids and your loved ones and ensure their safety from the online world.
Compatibly
It mostly works with both devices—Android and iOS. However, currently, it is compatible with all Android devices running Android version 2.2 up to 7. On the other hand, The Truth Spy runs with all iOS jailbroken devices running on iOS 4.0 up to iOS 10.X. And this app isn't compatible with the non-jailbroken iOS devices.
Installation
You can install The Truth Spy on any device just within few minutes. It has a user-friendly interface. Once you have installed it on your phone, it lets you access all the data on your device. You can monitor the device remotely wherever and whenever you want.
Pricing
Unlike XNSY, it offers three different versions of subscription.
Gold version
The gold version costs USD 30.99 per month. For its three month subscription, you will have to pay USD 25.99 each month. Its six-month plan costs USD 20.49 per month, and the yearly subscription costs USD 15.41 each month.
Premium version
The premium versions cost USD 25.99 per month. If you choose the three-month plan, it will cost you USD 22.33 per month. For six month plan, it's USD 17.66, and for a year plan, it's USD 13.24 per month.
Basic version
The basic versions cost USD 21.99 per month. However, the three-month plan costs you USD 18.66 every month. You have to pay USD 14.83 every month if you choose a six-month subscription. And the year subscription plan costs you USD 10.91 per month.
mSpy
The third spying app that we have is mSpy. It has all the right features for a parental monitoring app. Its advanced features make it one of the top three spying apps in the market.
Compatibly
mSpy supports both iOS and Android. However, it is compatible with the Android device's running above 4.0. And it supports all the iOS devices.
Installation
Like other apps, it also has an easy installation process. However, if you are installing it on an Android device, you will need physical access to the device. And for installing it on an iOS device, you will need to enable iCloud backup and have the Apple ID/password of the relevant phone.
Pricing
Just like XNSPY, it also offers two subscription models.
Basic package
The basic version of mSpy costs USD 29.99 per month, but it offers only a limited set of features. The subscription has to renew every month.
Premium package
For a yearly subscription of the premium version, you will have to pay USD 16.99 per month.
Features offered by each spying app
App Features
XNSPY • Call logs
• Call recording
• SMS/MMS monitoring
• Instant messaging apps
• Social media apps Email access
• View photos
• View videos
• Listen to audio files
• Calendar entries
• Location tracking
• Geo-fencing
• Web browsing history
• Bookmarked pages
• Device use reports
• Surround recording
• Screenshots
• App view/block function
• Key-logger
• Phone lock
• Watch list alerts
The Truth Spy • Call and SMS monitoring
• GPS location tracking
• View Notes
• View installed Apps
• Key-logger
• Remote access
• Alerts Misc. features
• Ambient listening
• Call recording
• Contacts
• Monitor internet activities
• View multimedia files
• Social Messenger spy
mSpy Call logs
SMS/MMS
A wide number of social media and instant messaging platforms
GPS tracking
Geo-fencing
App management and app blocking
Access to photos and videos
Web browsing history
Emails
Bookmarked pages
Access to calendar and contacts
Conclusion
With this comparison, you can see that almost every app offers the same features. The factors that you should keep in mind are the affordability and the compatibility of the app. It means that the difference between the apps lies in their price and performance. If you compare all of the above spying apps, XNPSY would easily take the first place among these three.