2017 was set to be Nintendo's year and it's looking not bad so far. But can it get better? Let's find out.
Nintendo's E3 lineup finally showed some potential for the recently released Nintendo Switch console and we are excited. This year's lineup of Nintendo games were somewhat different to what we expect every year. Seems like it's all about diversity this time around. We'll now take a look at the best announcements from the Japanese giant.
We have compiled a list of top five upcoming Nintendo Switch games which will either be released this year or the next. Here they are!
Super Mario Odyssey
Nintendo's love for the Italian plumber never gets old and so are the 3D platformers. So, we have got the New Donk City to explore but with a variety of new gameplay mechanics. For an instance, you can do a lot more with Mario's hat and fans are drooling over it. The hats can possess almost anything from Goombas to cars to dinosaurs. Super Mario Odyssey seems like a rebirth of Mario platformers. Can it be the to the series what Breath of the Wild was to the Zelda franchise? We'll get the answer October 27.
Mario + Rabbids Kingdom Battle
This is the one I am most excited for, personally. It's like an XCOM game set in the world of Mario. To be honest, that's what it is. Mario + Rabbids Kingdom Battle is Ubisoft's gift to Mario fans made out of passion. It's a turn-based tactical RPG mashed up with Rabbids humor. The E3 demo was beautiful and we liked the idea of how the series can be expanded to areas other than platforming and racing. The game looks amusing with a beautifully crafted world. But what's even more fun is Mario with a gun. It's something I would get myself on day one and August 29 doesn't seem far enough.
Xenoblade Chronicles 2
Alright, enough of Mario and Rabbids. Let's talk about some actual beasts. Xenoblade Chronicles 2 is a an action RPG set in a huge world featuring humongous creatures called Titans ( not the ones from Attack on Titan obviously ). This is sequel to 2010's one of best RPGs with a rich plot and characters. Several RPGs are planned for the Nintendo Switch but Xenoblade Chronicles 2 looks epic in many ways. The older characters won't be returning to the series so it would be interesting even for those who are new to the series. It promises huge open worlds with lots of monsters and side quests and hundreds of hours of gameplay. The game will be out sometime later this year. Are you in for this one?
Sonic Mania
It's one of the long awaited games this year and goes back to the early days of Nintendo. Yes, it's the return of the beloved Sonic The Hedgehog. What compelled us to include Sonic Mania is the nostalgic throwback to the good old days of 2D platforming and there couldn't be any game better at it than Sonic. It goes back to the roots and features only 2D gameplay with lesser, more important characters – Sonic, Tails and Knuckles. In the first look, it might even seem a level from the older games but it's not. There are gameplay refinements with new level designs and bosses to keep you engaged for a lot of hours of fun. It'll be out this August. Will you be picking yourself a copy of this?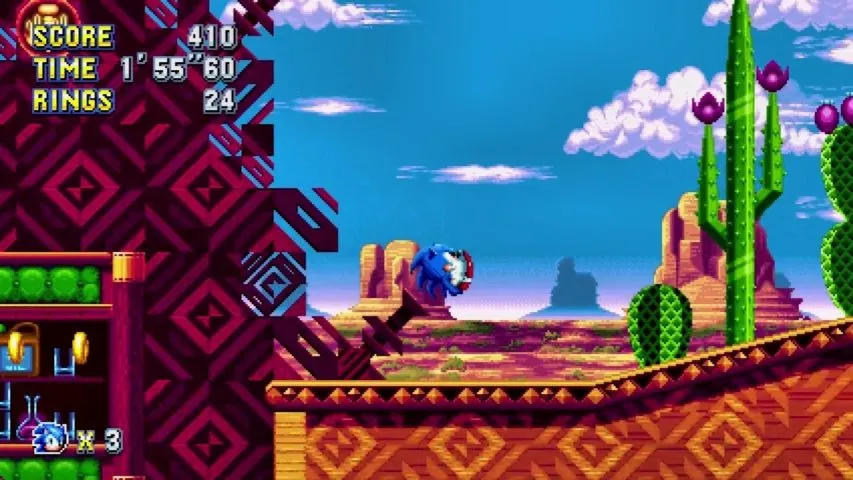 Splatoon 2
Splatoon is an incredibly fun third person shooter. The first one came out in 2015 for the Wii U and was received well from the fans. It introduces new standard, new weapons and jetpacks. Dual wield pistols also makes their way to the sequel that will allow players to perform dodge rolls. In addition to the single player Hero Mode and Turf War mode, Splatoon 2 will have new ones like Salmon Run. This one lets players tackle waves of enemies cooperatively with other players. The game will hit store shelves on July 21.
These are just a handful of the hundreds of great games coming to Nintendo Switch. If you think of any other game that should make it to this list, share in the comments below.
Also, you can check out the Top 5 PS4 Exclusive Games Coming In 2017-2018.