In our previous post we covered the five most anticipated upcoming PS4 exclusive games. Today, it's all about Microsoft's own platform. This year's E3 was not much of a surprise for Microsoft fans as there were only a handful of exclusive titles. However these were the exact ones the fans were looking and Microsoft didn't disappoint. And not to forget, the Xbox One X was finally announced which is said to be the most powerful console ever made. But we'll wait to see some real benchmarks before going ahead and believing that.
We give an insight to best five of them all including their possible release windows and more. Let's check them out now.
Forza Motorsport 7
One of those yearly staples made its way to E3 this year as well. But the good part is that Forza Motorsport 7 was built keeping in mind the upcoming Xbox One X. And the high end PCs as well. It's one of the first titles to natively support 4K and HDR parameters with a glorious Dynamic Race Weather system. So get yourself ready to drive through the 30 of the world's popular racing locations with a monstrous catalog of 700 cars. If this isn't enough, Microsoft will now allow users to play their music from OneDrive directly in-game. Forza Motorsport 7 hits store shelves this October 3rd.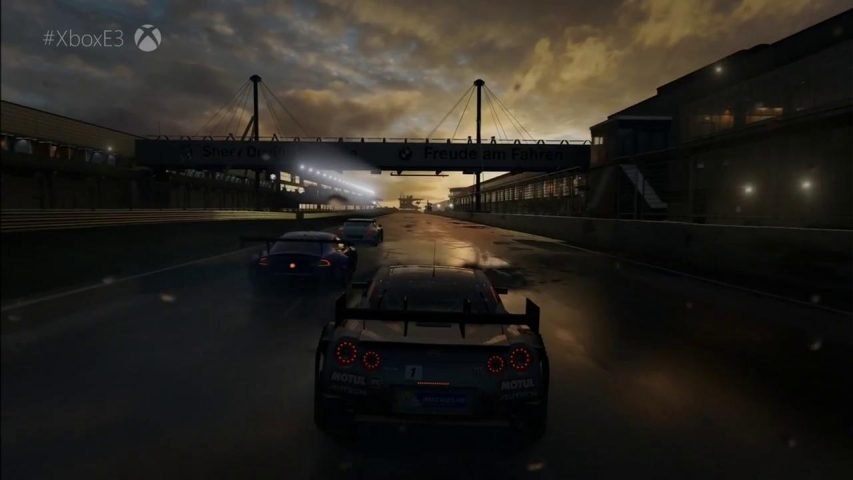 Crackdown 3
Well this one really caught up fans' attention this year. The game was first shown a couple of years back at E3 and there has been no word on it since. This year was different and we got a full trailer including hands on experience at Microsoft's show. Crackdown 3 features Terry Crew and that it seems the game would be fun even in the single player. The game however has a strange thing about destruction.
Game designer Gareth Wilson recently told that the game will support full destruction only in its multiplayer mode. He said that this was plan since the beginning as the whole point of the story was to save the city of New Providence and not destroying it. He also explained the technical limitations due to which the destruction was limited to the online mode. It runs at glorious 4K. You can get your hands on it on November 7.
State of Decay 2
Another of those zombie apocalypse multiplayer titles that haven't been to stand apart from others. This however is something that Xbox One needs badly to counter others like Days Gone and The Last of Us Part II. Sony has been going strong with these two and Microsoft needs to give a reply. State of Decay 2 is more like an enhanced, bigger and better version of the first game and it feels right indeed. The world is 3X the size of the original and is built using a brand new engine. Other cool stuff includes a completely redone UI. And you invite friends now by shooting flare gun into the air. State of Decay is expected sometime next year on the Xbox One and Windows 10.
Ori and The Will of the Wisps
If anybody asks you why even there are 2D platformers being made when we have VR titles, just show them Ori and The Blind Forest. Yes, that's charm of this stunning 2D side scrolling game that originally came out in 2015 and was later released on retail. Ori and The Will of the Wisps that continues the saga in 4K glory with dedicated Xbox One X optimizations for an experience with no compromises. But will the game be a bit forgiving than the previous game? We'll have to find out. The game will be out sometime this year or the next. Stay tuned for information on the release date.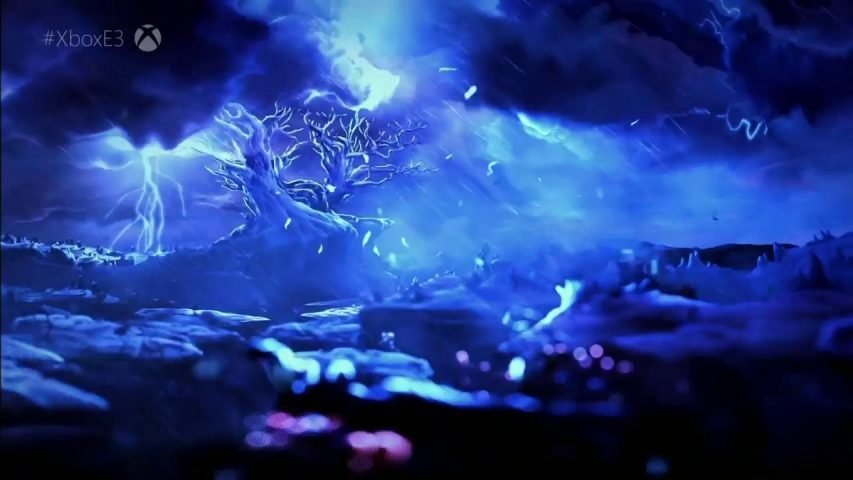 Cuphead
The last one is rather special. The development of this run and gun title began 7 years prior to its official reveal at this year's E3. The game's design is inspired by the 1930s style of cartoons and is being build using the Unity engine. Cuphead's gameplay clips look amazing and we can't wait to get our hands on it. Cuphead's under development under StudioMDHR Entertainment for the Xbox One and Windows 10. September 29 is the date set for its highly anticipated release. So, mark the date folks.
So that was all from the best of Microsoft exclusives coming in the upcoming months. But there are more games for which we are excited. If you have something as good as these, sound off in the comments section below.