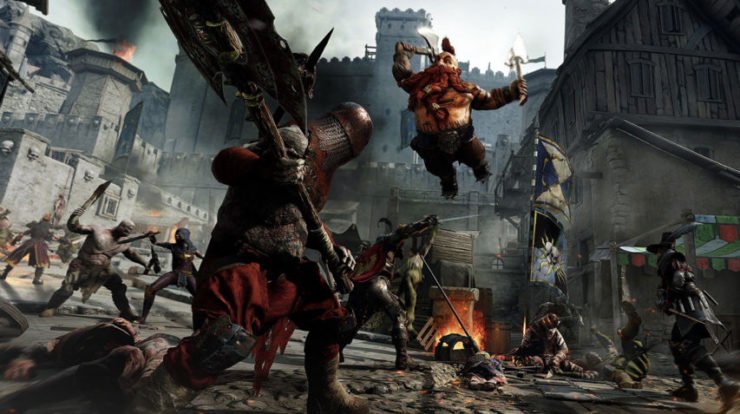 We have described about Warhammer-Vermintide 2 guide on description of Character Classes and we have also listed out some helpful Warhammer-Vermintide 2 tips and tricks. Now we will check out Warhammer: Vermintide 2 default PC controls.
The game, a first-person game, released for PC in March 2018. It is developed and published by Fatshark. It is the sequel to Warhammer: End Times – Vermintide. We may get and it is anticipated that Warhammer: Vermintide 2 will be available for PlayStation 4 and Xbox One.
Warhammer-Vermintide 2 Guide: Default PC Controls
The controls in this game are not too complex but you will need to remember the combo buttons to execute some moves. It is recommended to know all that to survive the horde of enemies. Here are the default PC controls.
In-game menu controls:
Tab – In-game player list
M – Map hotkey
I – Inventory hotkey
Movement controls:
W – Move forward
S – Move backward
A – Move left
D – Move right
Space – Jump/dodge
Control – Crouch
Alt – Walk
Character action controls:
Left mouse – Attack
Right mouse – Defend/zoom
Middle mouse – Reload
R – Reload
F – Career ability
T – Ping
E – Use
1 – Wield melee weapon
2 – Wield ranged weapon
3 – Wield health item
4 – Wield potion
5 – Wield grenade
Q – Weapon cycle
Mouse wheel – Change items
X – Inspect character
Z – Inspect weapon
Multiplayer controls:
G – Press to talk
Y – Chat
F5 – Vote yes
F6 – Vote no
F2 – Remote server menu control
Now you know all Warhammer-Vermintide 2 default PC controls. You may like to check out Warhammer-Vermintide 2 Guide – Description of Character Classes.