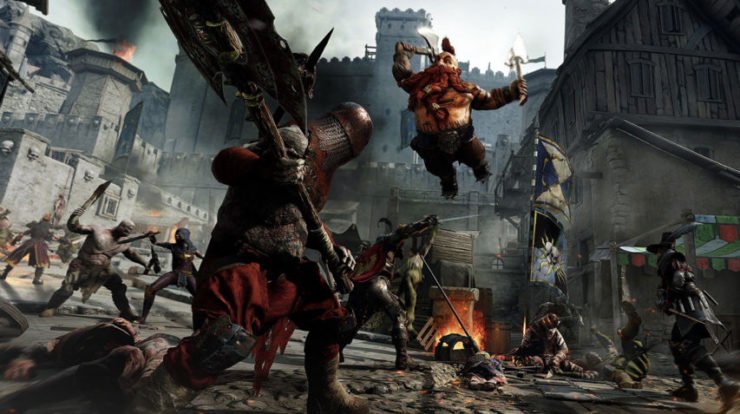 In our previous guide, we talked about Warhammer: Vermintide 2 tips and tricks. Here we will look into Warhammer-Vermintide 2 Character Classes. Fatshark is the developer and the publisher of Warhammer-Vermintide 2. The game is the sequel to Warhammer: End Times – Vermintide. It released on Mar 8, 2018 for PC.
There are a total of 5 character classes in the game and having sound knowledge about the strengths and weaknesses of each can be a decisive factor in whether you win or lose the match. Each character class specialises in dealing out different attacks and this guide will describe each class.
Warhammer-Vermintide 2 Guide: Description Of Character Classes
BATTLE WIZARD CLASS
Sienna plays the Battle Wizard Class. She uses powerful fiery spells and relies on magic to wipe out enemies.
MERCENARY CLASS
This is the class you start out with after you escape from the Skaven Fortress as Markus Kruber. This is an all-round fighter, with the ability to wield two-handed axes in the melee slot and rapid fire hand cannons in the ranged slot.
RANGER VETERAN CLASS
You play as Bardin Gorekkson, a dwarf in this class. He wields both ranged weapons and axes. He is a good character, though with a lower point of view due to his height.
WAYSTALKER CLASS
This is played by Kerillian who is a Scottish elf. He specialises in ranged combat but also has a mix of double daggers, short and long swords.
WITCH HUNTER CAPTAIN CLASS
This is played by Victor Saltzpyre who is pretty much a crazy guy. He brings a lot of ranged weapons including pistols, hand cannons and rifles.
That's everything about Warhammer-Vermintide 2 Character Classes. Check out Warhammer: Vermintide 2 system requirements in case you are getting any errors due to system configurations.