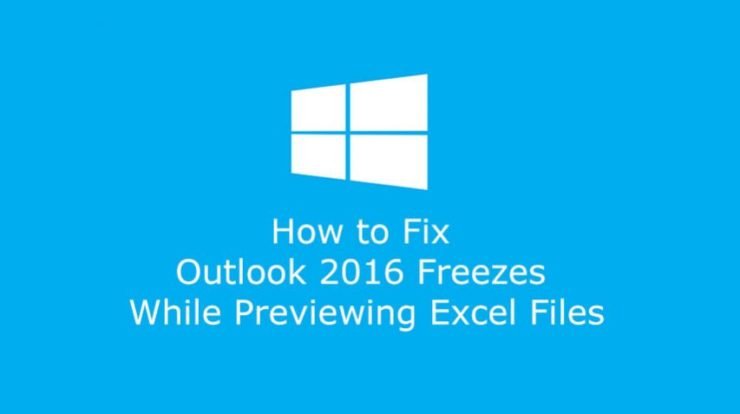 Microsoft Outlook, the personal email application from Microsoft, is used by a large number of people every day. It serves you with a calendar, task manager, contact manager, note taking, and much more. In short it is very important. Now if MS Outlook stops functioning properly, we will definitely be in a lot of trouble. Here we will see how to fix Outlook 2016 Freezes while previewing excel files issue.
How to Fix Outlook 2016 Freezes While Previewing Excel Files
When you try to preview an excel file in MS Outlook, the application stops responding and to fix this, we have few tips that you can try. Sometimes it is better not to click or restart the MS Outlook application as it will unfreeze after 5-10 seconds.
Option 1:
Upgrade your MS Office to the 2016 version. This may solve the freeze issue.
Option 2:
Check your Add-ins
For Windows 10, Windows 8, Windows 7
Open Excel in safe mode by typing the following in Start search.
In Excel, go to File > options> Add-in.
Then select COM adds and and click Go. Deselect all checkboxes from the list.
Then click Ok and close.
Now check if the issue is fixed.
Option 3:
Launch Outlook.
Go to File menu > Office Account option.
Select Choose Update settings.
Then select Update.
Now select the 2016 version and follow the wizard.
The above options should help you fix the freeze issue.